Body Fat and Supplements
Holidays, stressful jobs and modern life's pressures all contribute to the type and amount of our food intake and are the key reasons for weight gain of a person.
We all know that when calories taken in by a person are not efficiently burned, they simply turned into body fat and this results in added kilos.
The variety of dietary supplements that are available in the market is huge to say the least. Some are useless but others are great.
One of the more recent effective weight loss supplements that has gained popularity across Australia and even more so in Melbourne is slimming green coffee.
There are various slimming green coffee varieties which can be found online and it is easy to get carried away while searching for the most effective one.
There are advertisements that promise the world but what does it really take to achieve healthy and effective long lasing weight loss results?
Effective blend of highly potent ingredients?
The perfectly measured formulation?
Marketing material?
Human testimonials?
What can and can you not believe?
Well, at Melbourne's Laser skin and Wellness Clinic we tested various Slimming Green Coffee varieties including Leptin and other well known brands.
One of the latest slimming coffee types that has emerged on the market, the Green Coffee Plus was tested along with other varieties. Each variety was taken in the same way.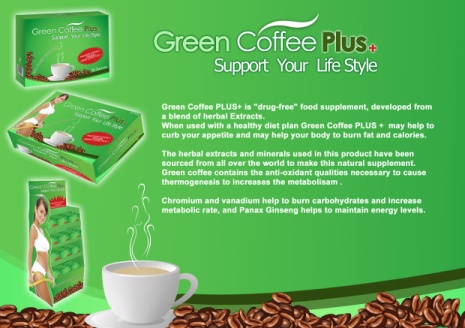 Green Coffee Plus Verdict
DOSE: One cup per day
PREPARATION METHOD: Mixed with hot water, taken on its own with nothing else added to the drink
TIME: Taken between 9.30 and 10.30am, approximately .5hr before regular breakfast
LIFESTYLE CHANGES: No lifestyle changes were implemented at all
DURATION: 1 week per slimming coffee variety
BREAKS: 3 days break was allowed after each testing period
TASTE BUDS VERDICT: Some slimming coffee varieties were not palatable at all and it was very difficult to continue to take the drinks. Others were more manageable. The most pleasant drink was the Green Coffee Plus.
RESULTS: Out of all slimming coffee drink varieties the most effective one was proved to be the Green Coffee Plus. Not only it was a lot easier to drink it, the appetite was suppressed to the highest degree without the sensation of anxiety and/or jerkiness which sometimes accompanied other slimming green coffee varieties.
WEIGHT LOSS: In one week between 1.5 and 4kg was lost per trial participant
CONCLUSION
The newer Green Coffee Plus is a suitable coffee drink for people wanting to shed off kilos safely and effectively. It tastes better than other varieties and additional beneficial ingredients.

Fact is - food that is not properly digested ends up being stored as fat in various parts of the body.

Slimming green coffee works by improving the functionalities of the bowels as well as the other digestive organs. It curbs appetite and makes you feel more thirsty so you end up with more fluid intake.

More fluid (water please!) means more effective evacuation of toxins from your body. Properly digested food means your body absorbs more nutrients from the food you ingest.

The result is a healthier, trimmer body and greater self esteem.

The slimming power of Green Coffee Plus
have now been unleashed in Melbourne

Many questionable diet pills work simply because they make you too anxious or jittery to eat.

Green coffee Plus has proven to be effective in a very different way. The extract is created from decaffeinated and roasted green coffee beans. This appears to successfully activate and turn on the body's fat burning ability while limiting the amount of carbohydrates that are stored as body fat.

It works in the body by reducing the amount of sugar, otherwise known as glucose, that is absorbed from the food you eat by almost half.

Forcing the body to use alternative sources of fuel for its energy requirements. The most obvious alternative is stored body fat, which is good news for those of us looking to shed a few pounds.
Directions for use
Every morning dissolve one (1) sachet of slimming Green Coffee Plus, in a cup of hot water. If you wish, you may add milk and/or sweetener to taste. Stir Well. Drink 15 - 20 minutes before breakfast.
Buy 2 Green Coffee Plus $55 per pack of 18 sachets from
Melbourne Laser, Skin and Wellness.
Free postage!!
Call, Email or in Person
At Melbourne Laser, Skin & Wellness Clinic in Chadstone we have an offer that cannot be beaten!!
Get your Slimming Green Coffee Supply absolutely FREE
when you combine it with the most advanced slimming sessions – MesoSlim! OR Detoxify with Presor Therapy!