Definition
A pilonidal cyst is a fluid-filled developmental defect at the base of the spine. The terms cyst, sinus, and abscess refer to different stages of the disease process.
Cyst - not infected
Abscess - pocket of pus
Sinus - opening between a cyst or other internal structure and the outside
While the cyst is not serious, it can become an infection and should therefore be treated. When a ected, it forms an abscess, eventually draining pus through a sinus. The abscess causes pain, a foul smell, and drainage. This condition is not serious. But, since it is an infection, it can enlarge and become uncomfortable. Therefore, it should be treated.
Causes
A perianal cyst may be congenital or acquired. If congenital, it probably began as a defect that existed when you were born. Sometime later, the defect allowed an infection to develop. If acquired, it may be the enlargement of a simple hair follicle infection or the result of a hair penetrating the skin and causing an infection.
Risk Factors
The following factors increase your chance of developing a pilonidal cyst:
Personal or family history of similar problems such as acne, boils, carbuncles, folliculitis, andsebaceous cysts
Large amounts of hair in the region
Tailbone injury
Obesity
Pilonidal disease generally occurs in people between the ages of 15-24, and it is very uncommon in individuals over the age of 40. Males are more frequently affected than females, and it is more common in white individuals.
Treatment
The choice of treatment will depend on the extent of the condition and your general overall health. Treatment options include
Home Treatment - hot water soaks will draw out the infection. This will not completely cure the condition, but it will help.
Incision and Drainage - abscess is lanced, the pus drained, and the wound is packed with sterile gauze. This helps it heal from the inside out. But, this usually does not cure the problem because abnormal tissue remains.
Excision - remove all affected tissue. This is a more extensive surgical procedure than simple incision and drainage.
Laser Hair Removal - recent reports suggest that laser hair removal in the area may be an effective treatment for pilonidal cysts.
Pilonidal abscess and sinus frequently runs a chronic and recurrent course and can be a most debilitating condition for a young person to experience.
Symptoms usually involve recurrent abscess formation with discharge and discomfort or even pain on sitting for prolonged periods.
Once established it virtually never heals completely of its own accord and surgical intervention is required.
Prevention is the best Cure
Studies
OBJECTIVE: To determine the effectiveness of laser hair removal in the natal cleft on pilonidal disease.
METHODS: Six young men with recurrent pilonidal disease were treated with laser epilation in clinic. Most patients had a history of one or more surgical treatments in the area, and all patients had suffered recurrent folliculitis for years. The number of epilation treatments ranged from 3 to 11, performed at 6- to 8-week intervals.
RESULTS: All patients experienced progressive resolution of the folliculitis with the laser epilation treatments. No more surgical treatments have been needed. The treatments were simple and quick, and there were no complications.
CONCLUSION: Laser epilation of the natal cleft should be considered a first choice treatment for recurrent pilonidal disease.
Preventive laser epilation of the natal cleft in patients with recurrent folliculitis could avoid future surgery.
http://www.ncbi.nlm.nih.gov/pubmed/15996432
---
Laser Skin and Wellness clinic developed unique PILONIDAL SINUS LASER TREATMENT PROTOCOL.
The patient can expect 3 – 6 treatments while the wound site is healing over.
And now one more Reason
Ask about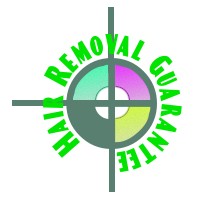 We are lucky to have a loyal Laser Hair Removal clientele from nearby areas such as Oakleigh, Clayton, Malvern, Bentleigh, Carnegie, Glen Iris, Mount Waverley, Toorak, St Kilda and as far as Brighton, Dandenong, Frankston, Melbourne City and even from various regional Victoria centres