Laser Hair Removal in Melbourne is becoming more popular then ever before for the removal of unwanted face and body hair.
Studies indicate that about 80% of women and a whopping 50% of men have unwanted hair that they are willing to get rid of *.
A study conducted with Melbourne Laser Skin and Wellness clinic's clients shows there are four important deciding factors for choosing our laser clinic over our competitor's laser clinics in Melbourne.
Effectiveness of our customised laser hair removal protocols and treatment plans
Confidence, level of skills and technical experience of laser technicians
Our regular specials on laser hair removal
Affordability of other services including anti-ageing treatments, skin treatments and anti-cellulite procedures
Melbourne Laser, Skin and Wellness clinic gives you
10 more reasons to get started on
your IPL hair removal journey
1. Laser hair removal and IPL hair removal are long lasting hair reduction procedures. IPL and Laser hair removal sessions heat up and destroy hair follicles. Over the course of the treatment plan hair growth in the treated areas is reduced. Finer, thinner, sparser hairs grow over a period of months and require minimal maintenance, approximately 6 to 12 months apart *.
2. Any area of your face or body, except the inside of your nose or ears and the area adjacent to your eye can be treated safely and effectively. The most popular areas for females include: upper and lower lip, sideburns, chin, neck and the areola and breastbone, abdomen, under arms and bikini area followed by upper and lower leg, arms buttocks and the back of the neck. The most popular hair removal areas for men include front and back of neck, cheeks, ears, arms, shoulders, back and chest, followed by legs, buttocks, bikini and boyziian, the guys' brazilian or XXX treatment.
3. Imagine no more ingrown hairs. Not only the hair growth will be reduced with laser hair removal or IPL hair removal, but light-based treatments also kick start the healing process in the skin.
4. One of the most wonderful side effects of IPL hair removal is that it also makes your skin feel smoother. This non-temporary hair reduction technique induces collagen synthesis in the skin and rejuvenates it while treating unwanted hair growth on the face and body. In contrast waxing, plucking and tweezing may at times cause folliculitis, a condition which results in tender, unsightly spots and raised lesions.
5. Razor burns no more! When we shave, the skin's oil glands which are attached to nerve endings, can get irritated and cause skin to go red and feel hot. Although skin can be a little pinkish for a few hours after treatment, laser hair removal does not irritate the skin.
6. Save money! In the long run that is. If you spend $75 a month on a Brazilian and underarm wax from age 25 to 40, that's a total of $13,500 over 15 years. You'll spend on average less than $4000 over the same period for laser hair removal in the same areas.
7. Improve pigmentation and spots! Over they years plucking and waxing some areas may cause pigment and skin irregularities. While IPL hair removal works on hair it also addresses these skin issues. It actually works on the same principal as with the hair — the darker pigment in the skin absorbs the laser's heat and it gets destroyed.
8. It is not unbearable. The sensation is that of a rubber band flick. It's not exactly pleasant but most people can handle it without any issues. With time, as you get less and less hairs growing in the area the sensation of treatments lessens.
9. It is low maintenance. Once you've had your course of prescribed treatments most people only need an occasional maintenance session every six to twelve months to keep any stray hairs away.
10. It is safe and will not damage your skin unlike others alternative hair removal treatments. This unique light based treatment is designed to directly target the hair without affecting the surrounding tissue.
Laser hair removal procedures produce fantastic results for over 98% of Melbourne Laser, Skin and Wellness Clinic clients *.
The Melbourne Laser hair removal clinic uses the latest hair removal devices and employs highly skilled aesthetic clinicians which ensure incomparable results.
And now one more Reason
Ask about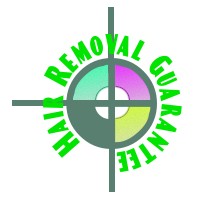 We are lucky to have a loyal Laser Hair Removal clientele from nearby areas such as Oakleigh, Clayton, Malvern, Bentleigh, Carnegie, Glen Iris, Mount Waverley, Toorak, St Kilda and as far as Brighton, Dandenong, Frankston, Melbourne City and even from various regional Victoria centres